seat cowl ermax for cbr 500 r 2019 /2021

Located at the back of your motocycle, this CBR 500 R seat cover will bring a new design to your bike. Several colors allow you to match your accessory with your bike.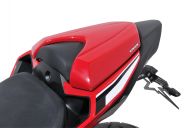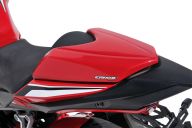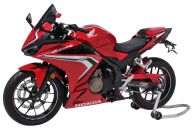 ***Choisissez votre couleur. Soyez attentif à l\'année modèle, les couleurs constructeur pouvant varier d\'une année sur l\'autre.
8501T05-21

- Capot de selle Ermax pour CBR 500 R 2019-2021, blanc 2019/2021(pearl metalloid white [NHA96 ])

8501T05-00

- Capot de selle Ermax pour CBR 500 R 2019-2021, brut 2019/2021

8501T05-K2

- Capot de selle Ermax pour CBR 500 R 2019-2021, gris métal mat 2019/2021(mat axis gray metallic [NH303M])

8501T05-82

- Capot de selle Ermax pour CBR 500 R 2019-2021, look carbone argent 2019/2021

8501T05-BL

- Capot de selle Ermax pour CBR 500 R 2019-2021, noir satin (série black line) 2019/2021

8501T05-H7

- Capot de selle Ermax pour CBR 500 R 2019-2021, rouge 2019/2021(grand prix red [R380])