seat cowl ermax for GSX s 1000 2015/2021

This Ermax seat cover will embellish and personalize your GSXS1000 / GSXS1000F by replacing the passenger saddle.
Moreover, the GSX-S 1000 seat cowl is an indispensable tuning accessory, easy to mount. Don't hesitate to choose your color in our product range (original Suzuki colors or unpainted black).
replaces la saddle
delivered with:
fitting kit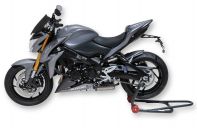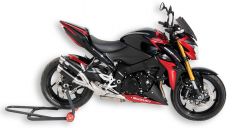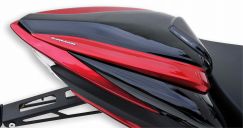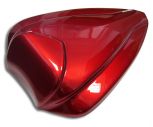 ***Choisissez votre couleur. Soyez attentif à l\'année modèle, les couleurs constructeur pouvant varier d\'une année sur l\'autre.
850450108

- Capot de selle Ermax pour GSX S 1000 2015-2021, blanc 2017/2021(blanc pearl glacier [yww])

850461108

- Capot de selle Ermax pour GSX S 1000 2015-2021, bleu metal clair 2015/2021(metallic triton blue [ysf])

850492108

- Capot de selle Ermax pour GSX S 1000 2015-2018, bleu métal /noir satin 2015/2016(metallic triton blue [ysf], metallic matte black #2 [ykv])

850400108

- Capot de selle Ermax pour GSX S 1000 2015-2021, brut 2015/2021

850494108

- Capot de selle Ermax pour GSX S 1000 2015-2018, gris mat 2015/2017(metallic matt fibrion grey [PGZ])

850498108

- Capot de selle Ermax pour GSX S 1000 2015-2018, gris mat /noir mat 2015/2016( metallic matte black #2 [ykv], metallic matt fibrion grey [PGZ])

850482108

- Capot de selle Ermax pour GSX S 1000 2015-2021, look carbone argent 2015/2021

850418108

- Capot de selle Ermax pour GSX S 1000 2015-2021, noir brillant 2015/2021(glass sparkle black [YVB])

850447108

- Capot de selle Ermax pour GSX S 1000 2015-2021, noir satin 2017/2021( metallic matte black #2 [ykv])

8504BL108

- Capot de selle Ermax pour GSX S 1000 2015-2021, noir satin (série black line) 2015/2021

8504KE108

- Capot de selle Ermax pour GSX S 1000 2015-2020, bleu metal/noir brillant 2017/2020(metallic triton blue [ysf], glass sparkle black [YVB])

850415108

- Capot de selle Ermax pour GSX S 1000 2015-2019, rouge métal 2015/2019(candy daring red [yyg])

850401108

- Capot de selle Ermax pour GSX S 1000 2015-2019, rouge/noir 2015/2019(glass sparkle black [YVB], candy daring red [yyg])