undertail ermax for cb1000 R 2018/2020

Transformation and enhancement of your motorcycle are guaranteed with this Ermax undertail that will embellish the back of your vehicle. This undertail CB1000R is painted in original Honda colors.
delivered with:
fitting bracket + cablage
Sup11 support de plaque déporté alu noir avec support de blinkers pour cb1000 r 2018/2020
Edp06 eclairage de plaque 4 leds horizontal noir (inclus)
Sdc03 support de catadioptre alu noir (inclus)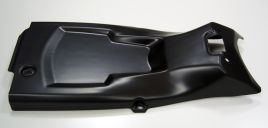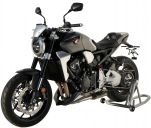 ***Choisissez votre couleur. Soyez attentif à l\'année modèle, les couleurs constructeur pouvant varier d\'une année sur l\'autre.
7701S93-00

- passage de roue Ermax pour CB1000 R 2018-2020, brut 2018/2020

7701S93-94

- passage de roue Ermax pour CB1000 R 2018-2020, gris mat bullet/gris mat 2018/2020(matt bullet silver [NH389M])

7701S93-46

- passage de roue Ermax pour CB1000 R 2018-2020, gris anthracite 2019/2020(sword silver metallic [NHA95M])

7701S93-82

- passage de roue Ermax pour CB1000 R 2018-2020, look carbone argent 2018/2020

7701S93-65

- passage de roue Ermax pour CB1000 R 2018-2020, noir metal 2018/2020(graphite black [NHB01EB])

7701S93-BL

- passage de roue Ermax pour CB1000 R 2018-2020, noir satin (série Black Line) 2018/2020

7701S93-H6

- passage de roue Ermax pour CB1000 R 2018-2020, rouge metal 2018/2020(candy chromosphere red [R 381])