hugger arriere ermax for XADV 2017-2020
+ engine cover of chain en aluminum anodized 2 parts
X-ADV rear hugger : complete accessory, delivered with a wheel protection part in ABS, and a chain guard in aluminium 3 mm.
The X-ADV fender can be painted with colours matched Honda or unpainted,.
Parts are sold together as the hugger is fitted on the upper chain guard.
delivered with:
fitting kit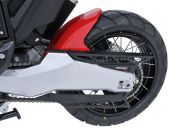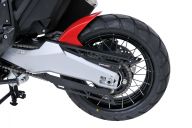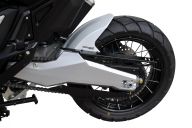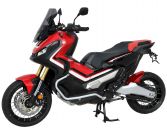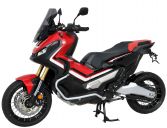 ***Choisissez votre couleur. Soyez attentif à l'année du modèle, les couleurs constructeur pouvant varier d'une année sur l'autre.
7301S86-55

- garde boue arriere (+ carter de chaine en aluminium anodisé 2 parties) Ermax pour XADV 2017-2020, blanc mat 2018/2020(mat pearl glare white [NHB54])

7301S86-12

- garde boue arriere (+ carter de chaine en aluminium anodisé 2 parties) Ermax pour X-ADV 2017-2019, blanc nacré 2019(pearl glare white [NHB53P])

7301S86-00

- garde boue arriere (+ carter de chaine en aluminium anodisé 2 parties) Ermax pour XADV 2017-2020, brut 2017/2020

7301S86-MM

- garde boue arriere (+ carter de chaine en aluminium anodisé 2 parties) Ermax pour XADV 2017-2020, gris moonstone 2019/2020(matte moonstone silver metallic [NH378M])

7301S86-13

- garde boue arriere (+ carter de chaine en aluminium anodisé 2 parties) Ermax pour X-ADV 2017-2019, gris metal 2017/2019(digital silver metallic [NHA30])

7301S86-94

- garde boue arriere (+ carter de chaine en aluminium anodisé 2 parties) Ermax pour XADV 2017-2020, gris mat 2017/2020(mat bullet silver [NH389])

7301S86-82

- garde boue arriere (+ carter de chaine en aluminium anodisé 2 parties) Ermax pour XADV 2017-2020, look carbone argent 2017/2020

7301S86-47

- garde boue arriere (+ carter de chaine en aluminium anodisé 2 parties) Ermax pour X-ADV 2017-2019, noir satin 2017/2019(mat gunpowder black metallic [NH436])

7301S86-BL

- garde boue arriere (+ carter de chaine en aluminium anodisé 2 parties) Ermax pour XADV 2017-2020, noir satin (série Black Line) 2017/2020

7301S86-19

- garde boue arriere (+ carter de chaine en aluminium anodisé 2 parties) Ermax pour X-ADV 2017-2019, rouge 2017/2019(victory red [R334])

7301S86-H7

- garde boue arriere (+ carter de chaine en aluminium anodisé 2 parties) Ermax pour XADV 2017-2020, rouge 2019/2020(grand prix red [R380])

7301S86-H6

- garde boue arriere (+ carter de chaine en aluminium anodisé 2 parties) Ermax pour X-ADV 2017-2019, rouge métal 2018/2019(candy chromosphere red [R 381])

7301S86-MA

- garde boue arriere (+ carter de chaine en aluminium anodisé 2 parties) Ermax pour XADV 2017-2020, vert armoured 2019/2020(matte armoured green metallic)